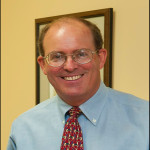 Welcome to the Silver Hills Historic Society website. Silver Hills is a residential community located on the "Knob west of the city" of New Albany, Indiana. A forest of oak, beech and a variety of other trees once covered the Knob. It became known as Caney Knob for the giant cane discovered growing wild on the side of the hill. New Albany was founded in 1813 by the Scribner Brothers. By 1825 the Scribners had sold most of the land on the Hill. Silver Hills was first settled in the early 1850's. The land was cleared for farming, orchards and dairy cattle. By the mid 1880's Caney Knob became known as Silver Hills, a "sing song" name given the hills by the Indians indigenous to the region.1 Silver Hills is currently the home to about 280 residents.

The Silver Hills Historical Society believes that memory of places and stories have the power to build authentic communities of shared meaning and values, and is dedicated to sharing the fascinating history of Silver Hills through the inspiring stories of visionaries that have played an integral role in the development and ongoing evolution of Silver Hills. The Silver Hills Historical Society celebrates the past, present and future of this beloved community.

The Society invites the community to come learn and experience the rich historical heritage of Silver Hills.

Kelly Carnighan


Director

1 Clarion – Alpha Club Newspaper Published c. 1935
History of The Ohio Falls Cities & Their Counties Vol 2 c. 1875